Hi guys! My photographer wasn't available today, so I had to take the pictures by myself. ;) Speaking of which, I use Canon EOS 400D camera with Canon EF 50mm f/1.4 lens.
Today I wanted to wear something simple and not too sophisticated. I've chosen my favourite skinny jeans, grey sweater, black blazer and a narrow scarf. I think that the green Mizensa bag completes the whole outfit, and the necklace with a carousel pendant makes it a bit more girly. The colourful bracelet has been bought in Athens. :)
Hej! Dziś mój fotograf był niedostępny, więc sama musiałam zrobić zdjęcia. ;) Skoro o tym mowa, używam Canona EOS 400D i obiektywu Canon EF 50mm f/1.4 .
Dziś chciałam założyć coś prostego, niezbyt wyszukanego. Wybrałam moje ulubione rurki, szary sweterek, czarny żakiet i wąski szal. Myślę, że zielona torba Mizensy uzupełnia cały strój, a naszyjnik z karuzelą dodaje mu dziewczęcego charakteru. Bransoletka z kolorowymi koralikami została zakupiona w Atenach. :)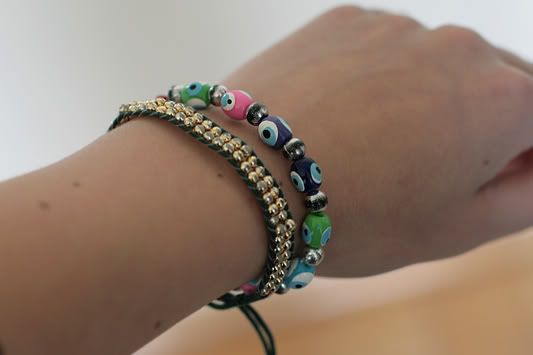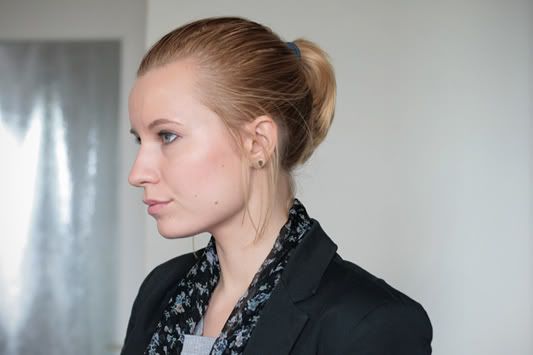 And here's my breakfast. Looks yummy, right? :)
A to moje śniadanie. Wygląda smacznie, prawda? :)
jeans, blazer- zara
sweater- h&m
scarf- jackpot
necklace with a carousel pendant- promod
green bracelet- parfois
bag- etorebka.pl